Job Opportunity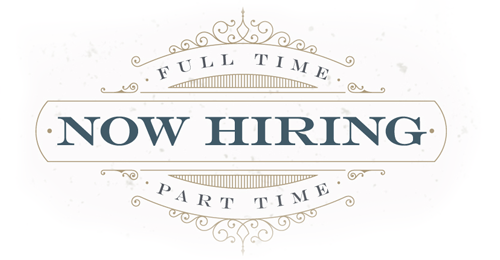 Good Graces Tattoo & Design is looking for an experienced tattooer to share space in our open studio. Our business model is set up to accommodate independent contractors at competitive rates than most street shops. We realize that this industry is saturated with tattooers that pay premium rates for space at the shops where they work so we are looking to outfit our shop with high caliber artists that enjoy where they work and at the same time be compensated fairly for it. We are offering full time positions for a booth rental fee of $1500/month. Our shop does our best to accommodate any and all walk-in traffic, but we are not set up as a street shop and book primarily by appointment. Having an already established clientele is important to ensure you with enough business. Details for the position are listed below.


Contractor Responsibilities and Requirements Include:
Minimum 3 years experience.
Shop hours are Tuesday – Saturday from 12pm-7pm. Aside from that, you are free to make and set your own individual hours.
First 90 days will be percentage based payout at 30%
After the 90 day grace period $1500 in rent will be due the 1st of the month.
Each individual Contractor is responsible for all of your personal supplies. This does not include:   Distilled Water, Thermofax Paper, Printer Paper & Ink, Autoclave disposables and medical cleaning supplies, cleaning supplies & Cleaning Services (All of the above items will be provided by Good Graces Tattoo & Design)
Apply now by clicking the link below and entering your last name followed by "Good Graces Tattoo Applicant" in the subject field of your email. All applicants must provide a brief informal resume, 2 references and a link to your work online or social media outlet. If contacted for an interview, please come prepared with a physical portfolio.
Last, but certainly not least, NO APPRENTICESHIPS.
Apply Now